Owning your Fabulousness (Courage 2.0)
Where: Breather, Byward Market
When: Sunday, April 15th
Time: 9:00am-1:00pm
Tickets: $179.00 – Limited to 7 participants
One of the challenges women repeatedly tell me they have is around owning their beauty, their talent and their general awesomeness. I've learned that it's how we talk to ourselves and about ourselves to others that can have us believing that we're not enough. Did you know that your self-talk is actually creating results for your future?
If you're ready, I'd love to help you explore how you can shift the conversation you have with yourself about yourself, so that you can finally feel good exactly as you are right now; so that you can own all of the beautiful gifts you have and share them with the world. You're gorgeous let's get that right; all you have to do is learn how to believe it.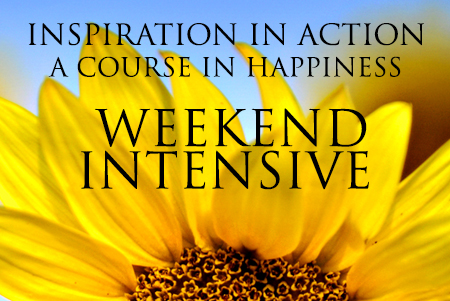 The Course in Happiness
Weekend intensive
Date: New Dates To Be Announced 
Breather Byward Market
78 George St. Suite 204
Ottawa
K1N 5W1
What if I told you that the voice in your head has it all wrong? What would you do if you had nothing to fear? Are you living the life you want to live or the life you "think" you're supposed to live? Legitimate questions, right?
If you think you've done everything right and feel like there's something missing, relax. I've got some power tools that you can start to use right away, to help you be more, do more, have more and share yourself more. I've been working with these simple powerful tools for over a decade and I've helped hundreds of women shift the outcome in their lives. It's a two day workshop that will set you up to live life on your terms.
In this course, we'll explore the eight principles in my book "Inspiration in Action: A Woman's Guide to Happiness." You'll learn how to shift from lack to abundance by using the power tools of gratitude, courage and forgiveness. You'll examine what stories you tell yourself over and over that are keeping you stuck. You'll discover why it's critical for your happiness to create healthy boundaries in your relationships and you'll love doing it. We'll create a vision board of your dreams to reinforce your desire and keep you going in that direction.
The weekend workshop is held in an intimate and relaxed environment. It's an empowering and exciting conversation that will leave you feeling refreshed and inspired to continue to take on your dreams. I look forward to sharing the adventure with you!
Love,
Kathie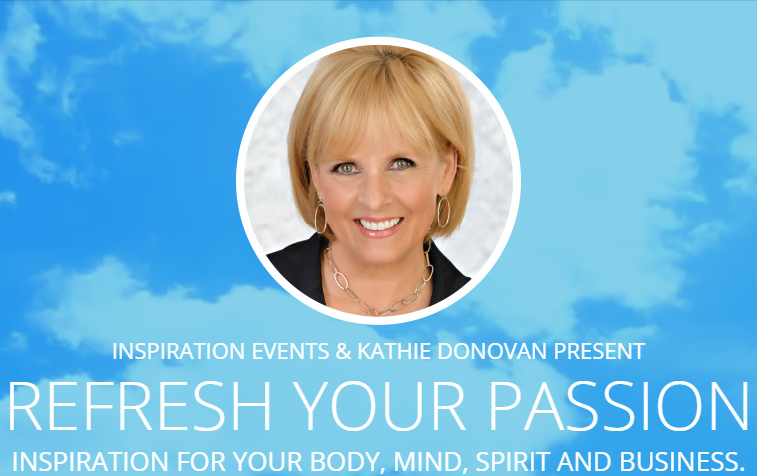 LET US TAKE CARE OF YOU & YOUR DREAMS FOR A DAY!
Invest in yourself, it's the greatest gift you can offer the world.
Spending time with people who have the qualities you admire and aspire to have, is a powerful way to be mentored. We've created a full day of learning from community and thought leaders to be shared with like-minded people, who want to make a difference.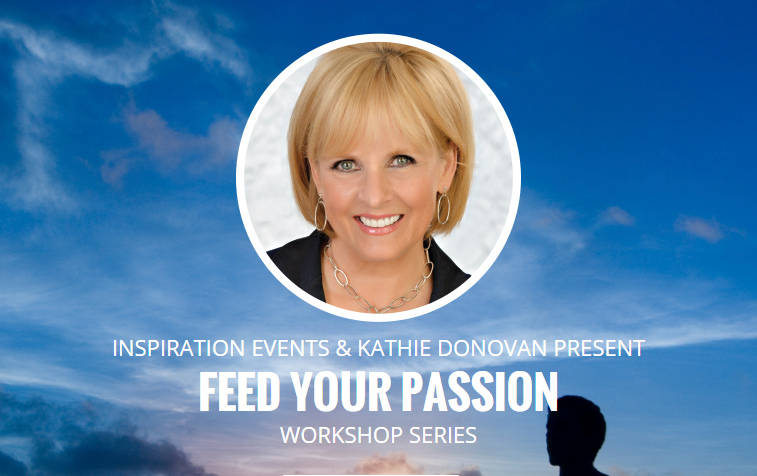 Inspiration Events presents the Feed your Passion Workshop series, designed to help you take the first great step or the next right step toward living a life of meaning and purpose. We've assembled a group of high quality experts in a variety of specialties, to teach a series of workshops that will enhance your life and help you get great results.
If you want to:
Live your life with more meaning and purpose?
Improve your brand or understand SEO?
Or Maybe you need a shot of courage or you want to connect with true happiness?
Take a course that will help you build your business or get positive media attention for your business?
Uncover your purpose or get rid of the one thing that frustrates you the most?
THE FEED YOUR PASSION WORKSHOP SERIES IF FOR YOU!